2010 Cinelli Willin SL Carbon Fiber Frame/Fork/Complete Bike
44 C-C Seattube x 53 Toptube
Built up with Ultegra Gruppo with Dura Ace Brake Calipers. 172.5 cranks, 11- 13 cassette, Shimano RS 80 wheels, Fizik Arione CX Saddle, FSA K Force Carbon Post,  Zipp 40 cm Carbon SL Bars and Zipp 145 10 CM Carbon stem. This would retail for about $4795, Asking $2500 or will separate gruppo/wheels for $1500 and frame/fork for $1200.
2011 Model DeRosa Avant Carbon Fiber Bike
50 c-c, 57 c-t x 56 toptube.
Built up with SRAM Red, 172.5, 11-25, Stella Azzurra Compasso wheels and Stella Azzura  Espresso Bar/Stem, Selle Italia SL Saddle mounted to a FSA SLK Carbon Post.
Retail should be $5300, Asking $3000,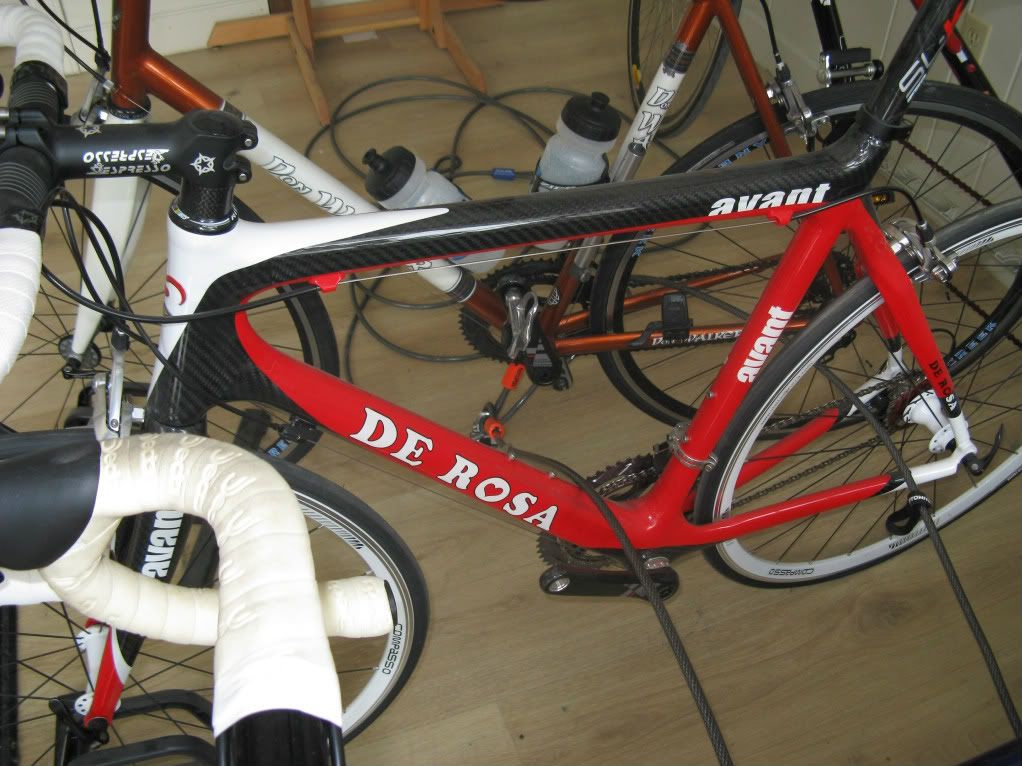 DeRosa Avant Road Frame/Fork
46 c-c x 52.5 toptube
Retail $2195, Asking $1100
Cinelli Gazzetta Track Frame/Fork
51.5 c-c, 54 c-t, 52.5 toptube
Columbus Steel, TIG Welded, All Round Track Geometry
Retail $699  Asking $400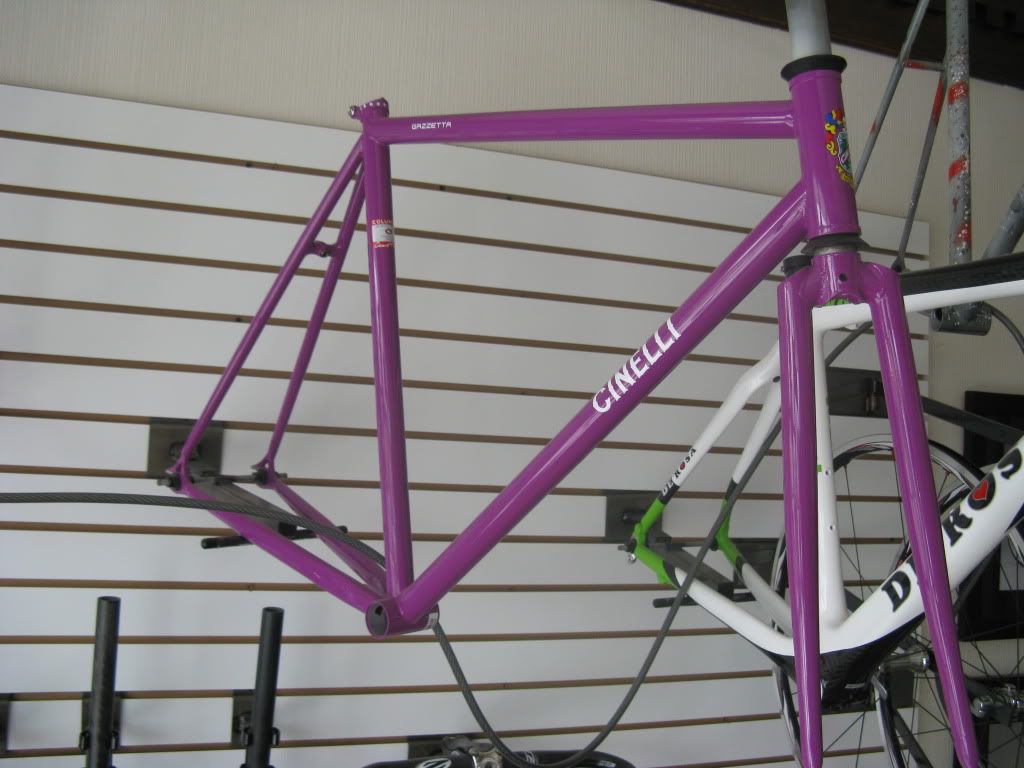 Cinelli Vigorelli Track Frame/Fork
50- c-c x 53 toptube
Columbus Aluminum Tubing, replaceable dropout faces
Retail $899  Asking $500
Cinelli Zydeco Cross Frame/Fork
55 c-c x 56.5 toptube
Columbus Aluminum Tubing
Retails for $1149, Asking $700
LeConte Track Frame/Fork
52.5 c-c x 53 toptube
Made in Japan in 1983 by a well known NJS framebuilder, privately labeled LeConte.
Paint was done once landed in the USA, by LeConte.
Ishiwata track double butted tubing, Suntour Suprebe Pro Dropouts. This was in a limited batch of 30 bikes. Super rare.
$1,000 OBO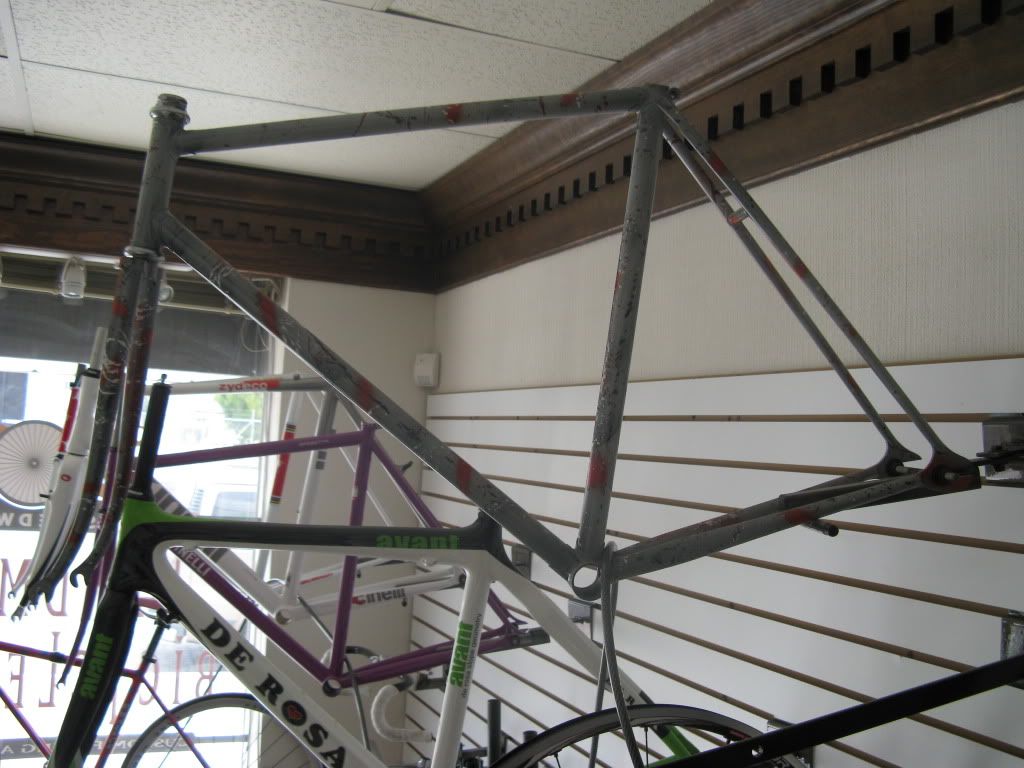 All prices do not include shipping/packaging, but I am more than fair in saying that it would be around $65 CONUS.
As usual, you can email me by sending to don at donwalkercycles dot com and I LOVE Paypal.
Thanks again for reading!
DW